LAYAWAY PLANS NOW AVAILABLE
We are now offering "Layaway Hunts" to our customers.  Hunters can put any amount down for a future hunt and continue to make payments from time to time.  This makes it a lot easier to save up for those hunt trips.  The layaway program is not intended for specific animals we may be listing on our current specials.  For more info or questions about layaway hunts, please call/text 361.533.1068.
Guide Fees and Caping/quartering fees are not included in the specials below. To view a list of miscellaneous fees, please click on Exotic Hunts under the Hunt Packages tab and scroll to the bottom.
RED HOT FIRE SALE!!!
HOG ERADICATION SUPER SALE!! $75
YES you read that correct…$75! We have way too many porkers on the ranch so here's your chance to fill the freezer and have some fun! You have to shoot another animal to get this deal. For example: Shoot a ram at regular price and then you can shoot your hog for $75. Guide fee and cleaning fees are $70 additional.
*******Be sure to check out the Sizzlin' Summer Sales below. Take advantage of the May Price Drops!*******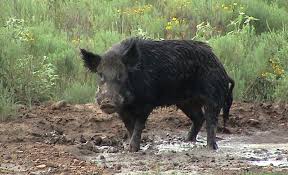 1. Watusi Bull (Red Fury) –  Awesome Red Watusi Bull weighing over 800 pounds with a big set of wide horns for the wall! Definitely some of the best eating around! This awesome bull is a steal for any hunter looking for affordable meat! Axis doe hunts are $850-$1000 at most game ranches right now. Doesn't make sense when you can load up the truck bed with this beast! We call this mean hombre "Red Fury" and he's available for $1795. Watch this one sell in record time! YEEEE-YEEEE!!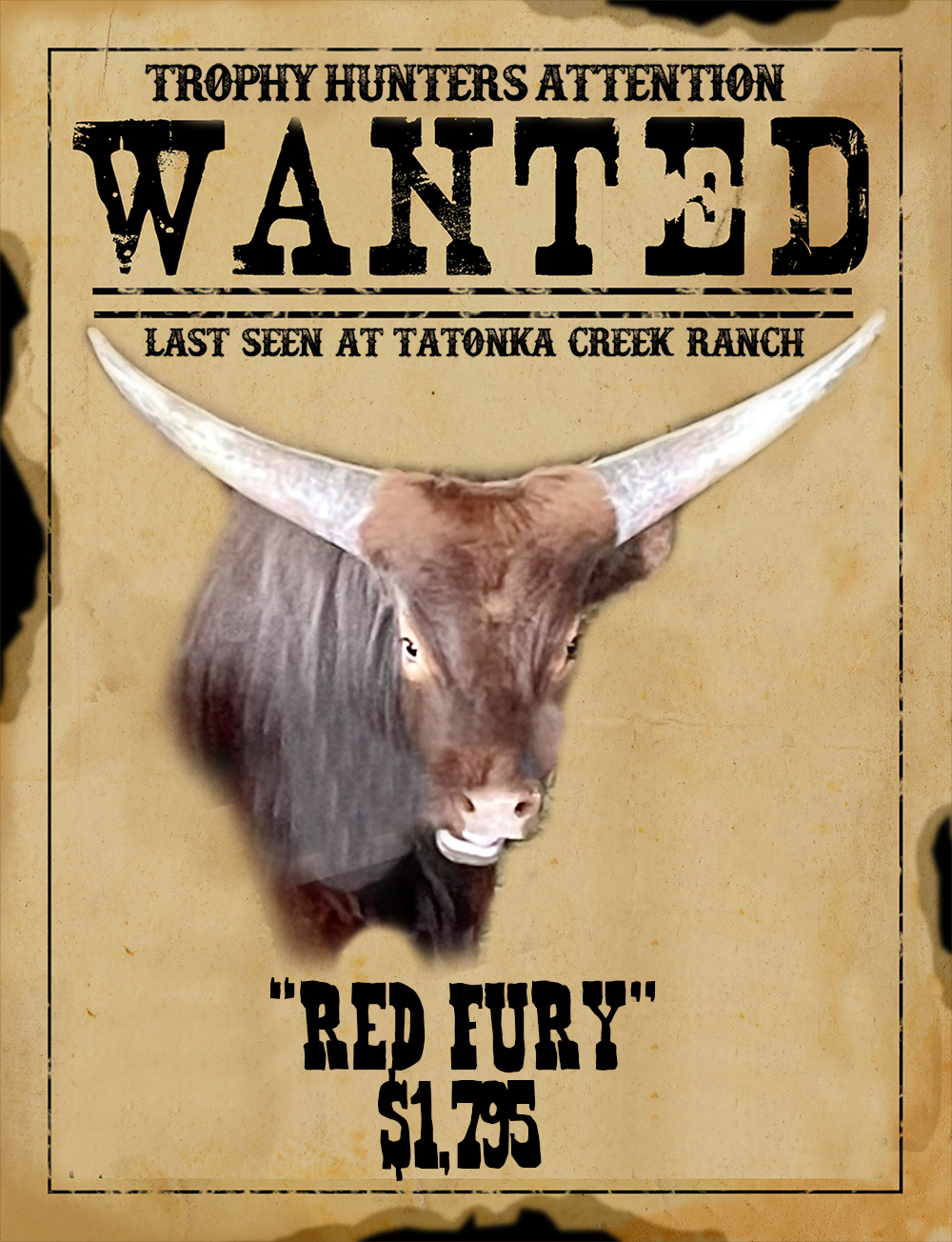 2. Rare Sand Urial Cross (El Patron) –  Here's a cool looking Urial Cross with some good bones on his head! Check out those awesome ridges down his horns. This is a rare and hard to find animal. We call this outlaw "El Patron" and he's available for $1895. Summer sale price drop.**** $1495.****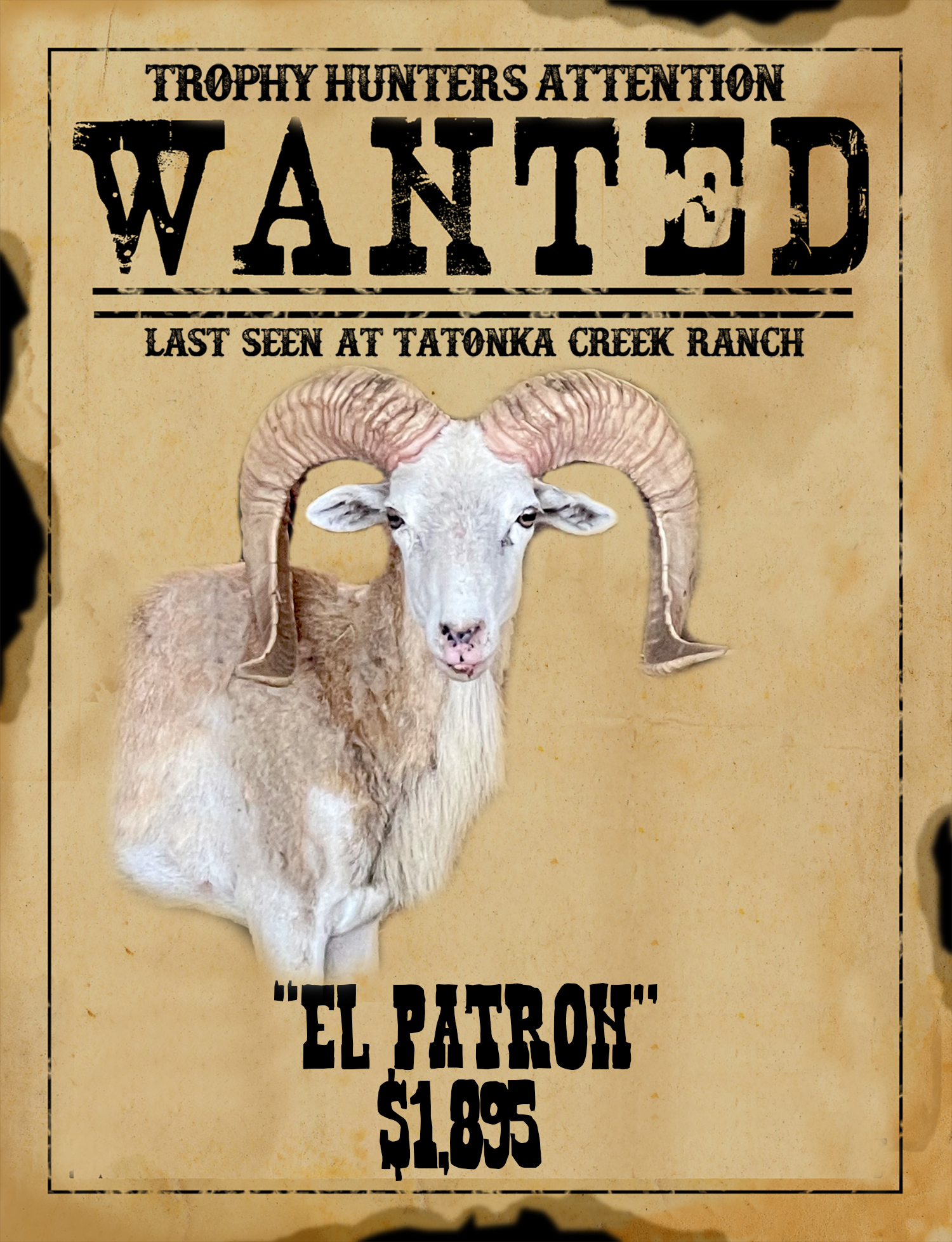 3. Giant Wide Corsican (Texas Playboy) – Sold! Price drop see below. Huge curls, mass, deep ridges and an awesome beard…this bad hombre has it all! If you like em' wide, this good lookin' outlaw belongs on your wall! He is the "Texas Playboy" and available for $2295. May summer sale price reduction.**** $1695.****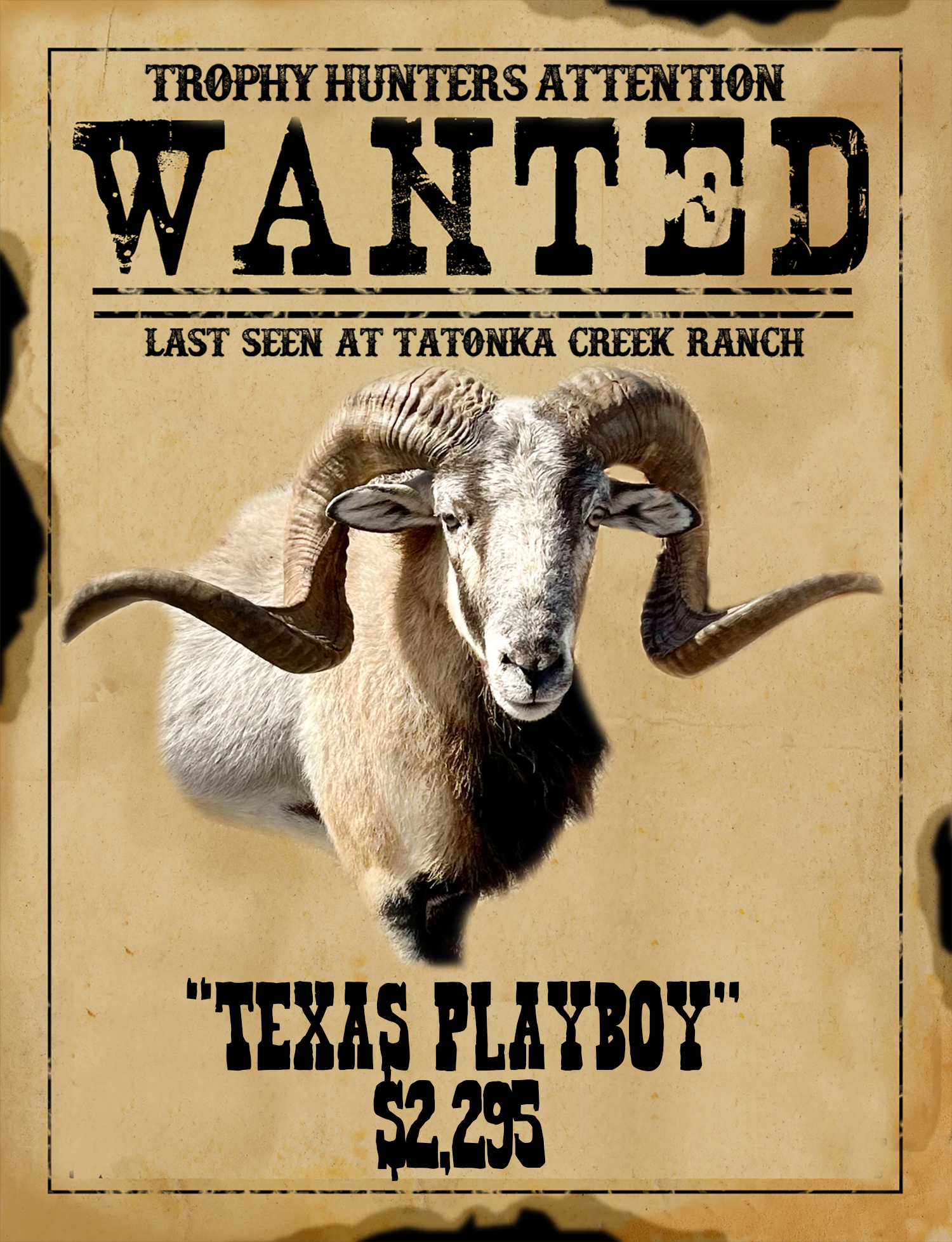 4. Wide Corsican (Jim Bowie) – If you like them wide spreads, keep reading on! Damn good looking ram right here!  Heavy bases and Wide! We call this outlaw "Jim Bowie" and he's available now for $1495! Come take him to the train station!! Summer Price Drop $1295.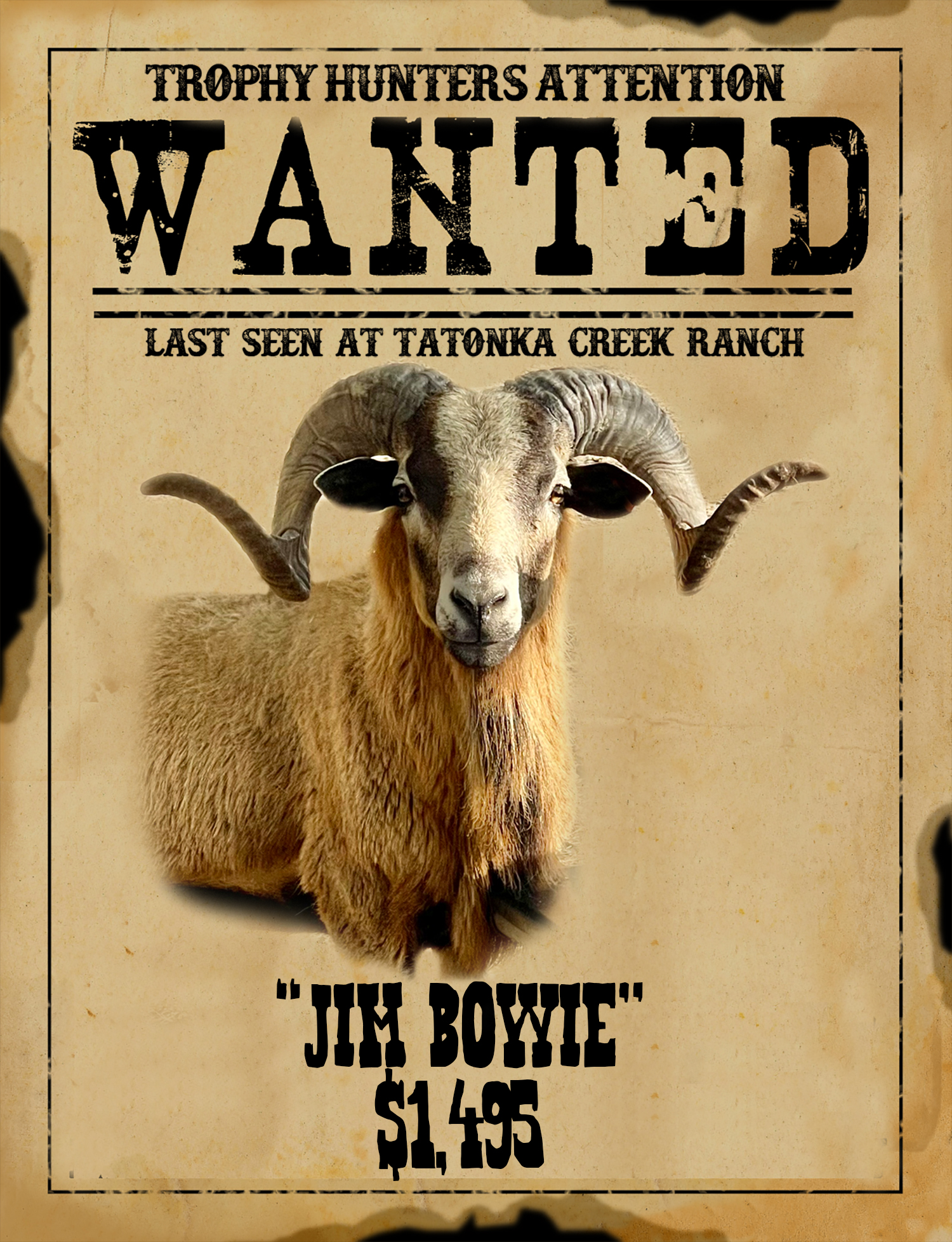 5. Huge Longhorn Catalina (Undertaker) – Just look at the spread on this goat! Talk about a Wide Load! Big body on this outlaw we call "The Undertaker." He has it all…Mass, length, width and color! This is a trophy class Catalina perfect for the wall! Available for $1250. May Price Drop $995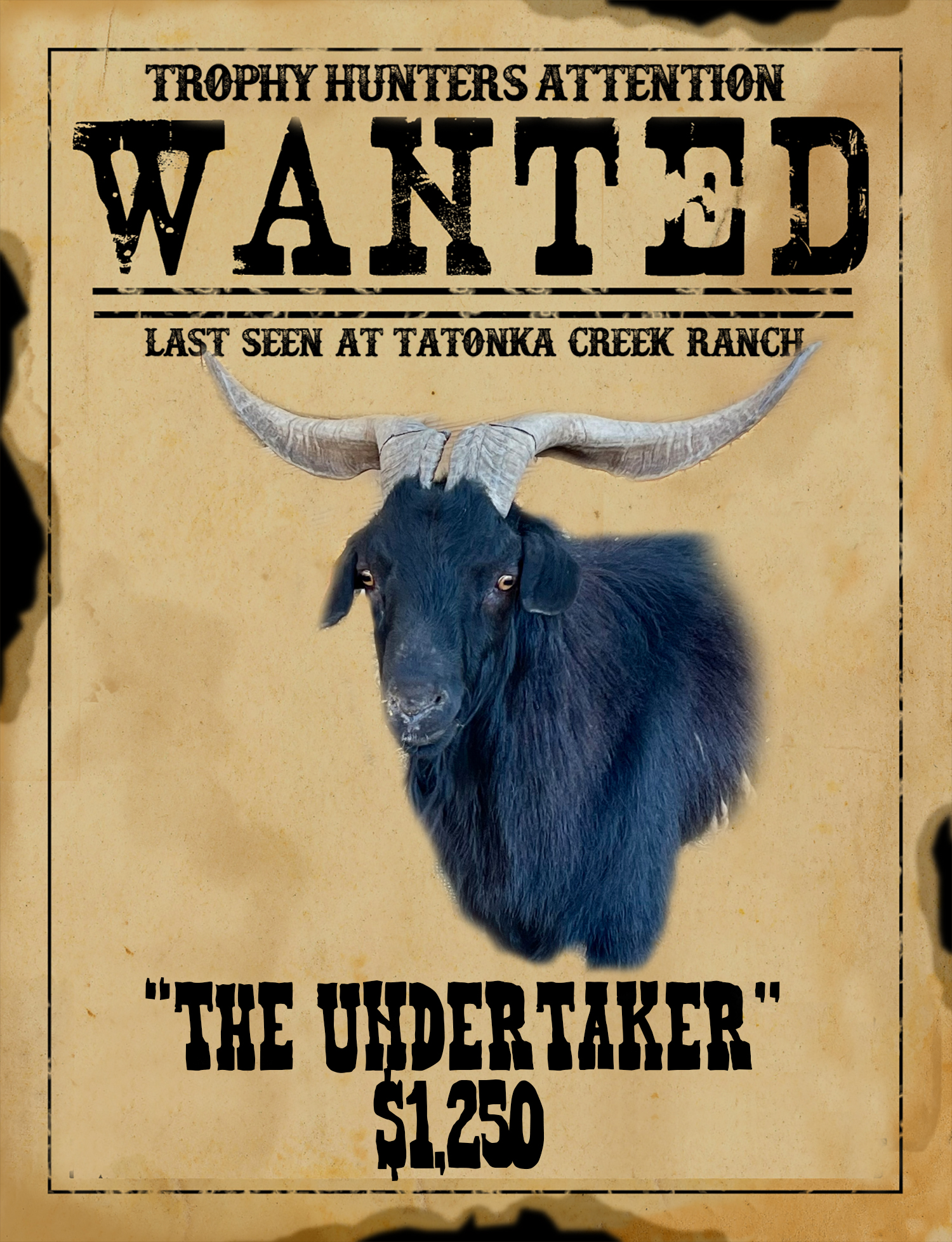 6. Bargain Flashy Catalina  (Clubber Lang) – Super wide Catalina Goat at a great low price! Check out the spread and mass on this black billy. We call this outlaw "Clubber Lang" and he's available now for $695! Come take him to the train station!!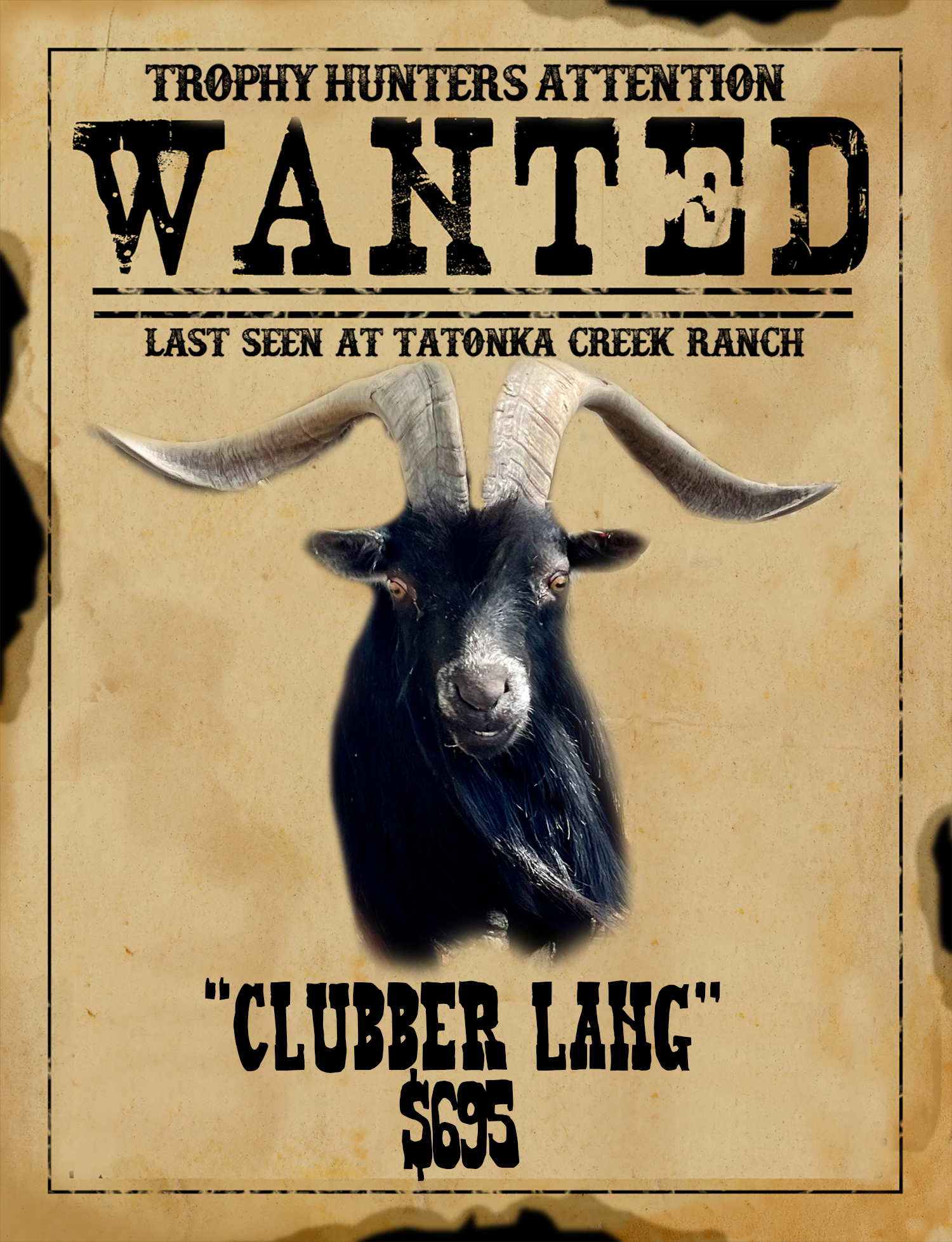 7. Wide Catalina  (Handsome Gambler) – Damn this old billy is an eye catcher! Jet black color with high and wide longhorns! We call this outlaw "The Handsome Gambler" and he's available for $1295! May Price drop $1,095. This is one for the wall!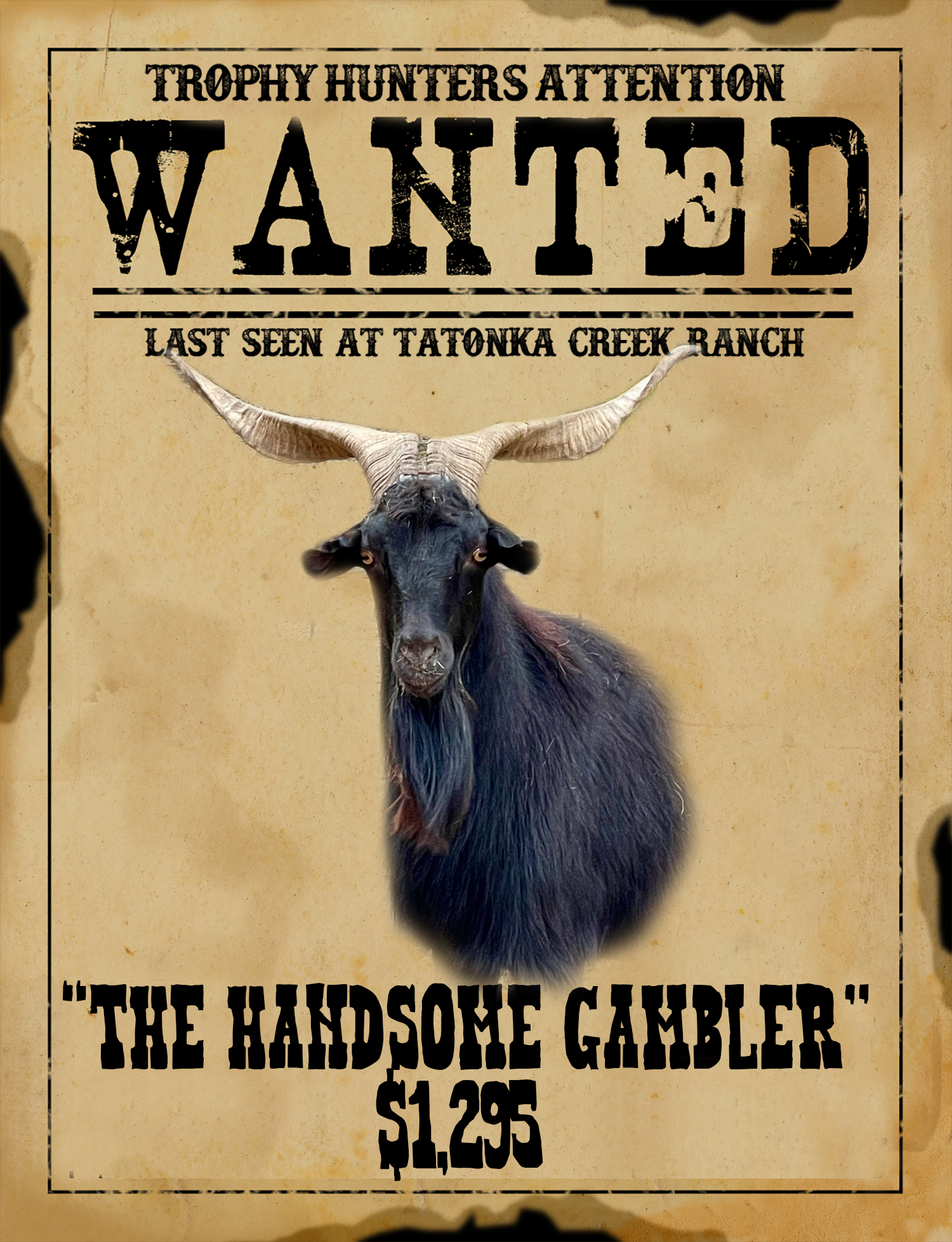 8. Trophy Tx Dall  (Stetson) – Sold! What a beauty! Big Texas Dall with the classic headgear! Wide sweeping curls, deep ridges and a killer beard to boot! Great ram to star or finish a slam! We call this outlaw "Stetson" and he's available for $1,495. Come and get'em! May price drop $1095.