LAYAWAY PLANS NOW AVAILABLE
We are now offering "Layaway Hunts" to our customers.  Hunters can put any amount down for a future hunt and continue to make payments from time to time.  This makes it a lot easier to save up for those hunt trips.  The layaway program is not intended for specific animals we may be listing on our current specials.  For more info or questions about layaway hunts, please call/text 361.533.1068.
RED HOT FIRE SALE!!!
HOG ERADICATION SUPER SALE!! $75
YES you read that correct…$75! We have way too many porkers on the ranch so here's your chance to fill the freezer and have some fun! You have to shoot another animal to get this deal. For example: Shoot a ram at regular price and then you can shoot your hog for $75. Guide fee and cleaning fees are $70 additional.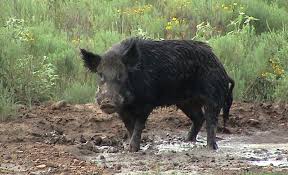 3. Flashy Painted Desert (Bandit) –  SOLD! Here's a good looking flashy full curl Paint Ram , don't let this one get away! We call this outlaw "The Bandit"and he's gonna go fast!  Beautiful ridges all the way down his horns and check out the eye patches. Available now for $895.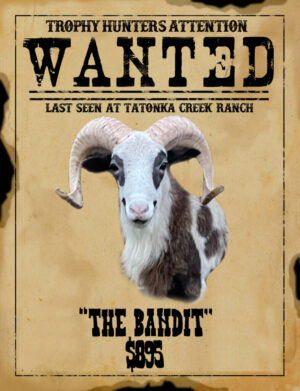 5. Bargain Catalina (Little Joe) – Looking for a great deal on a goat hunt?! Well here ya go! Check out that wide spread! We call this outlaw "Little Joe" and he's available now for ONLY $595.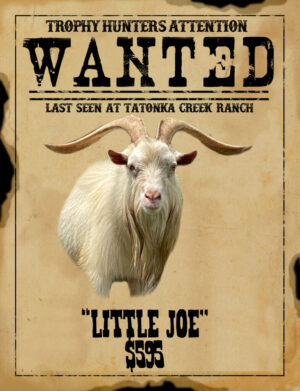 6. Huge Merino (Big Al) – Big and Super symmetrical Stud Ram! Gigantic curls on this new outlaw and lots of MASS! We call this bad dude "Big Al" and he's Available now for $1495. High record book sheep!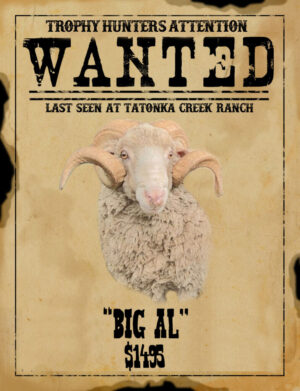 7. Huge Cull Ram  (Butcher) – This Big Trophy Black Hawaiian is a fighter! He broke off a chunk of his right curl and is being deep discounted! We call this mean hombre "The Butcher" and he's been reduced from $1895 to only $795. Great price on this unique trophy!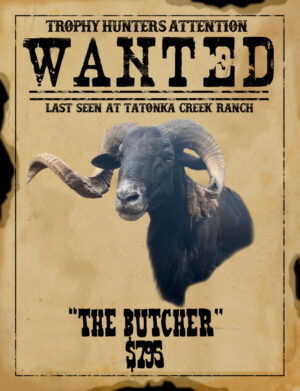 8. Massive Catalina  (Gambler) – SOLD!! They don't get more impressive than this outlaw goat! He is STOUT with some incredibly MASSIVE horns and super flashy coloring! We call this mean hombre "The Gambler" and he's available now for $1095. Great price on this trophy!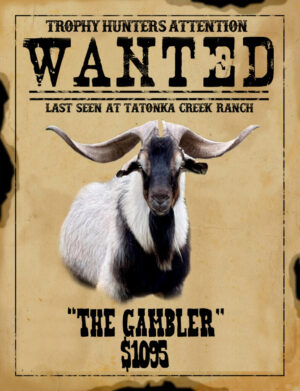 10. Bison Rug – We have a brand new large buffalo/bison bull hide fresh out of the tannery available for sale. Professionally tanned with that fresh leather smell. Will make an awesome rug, robe or coat! Great western showpiece for any room. Can be picked up at ranch. $850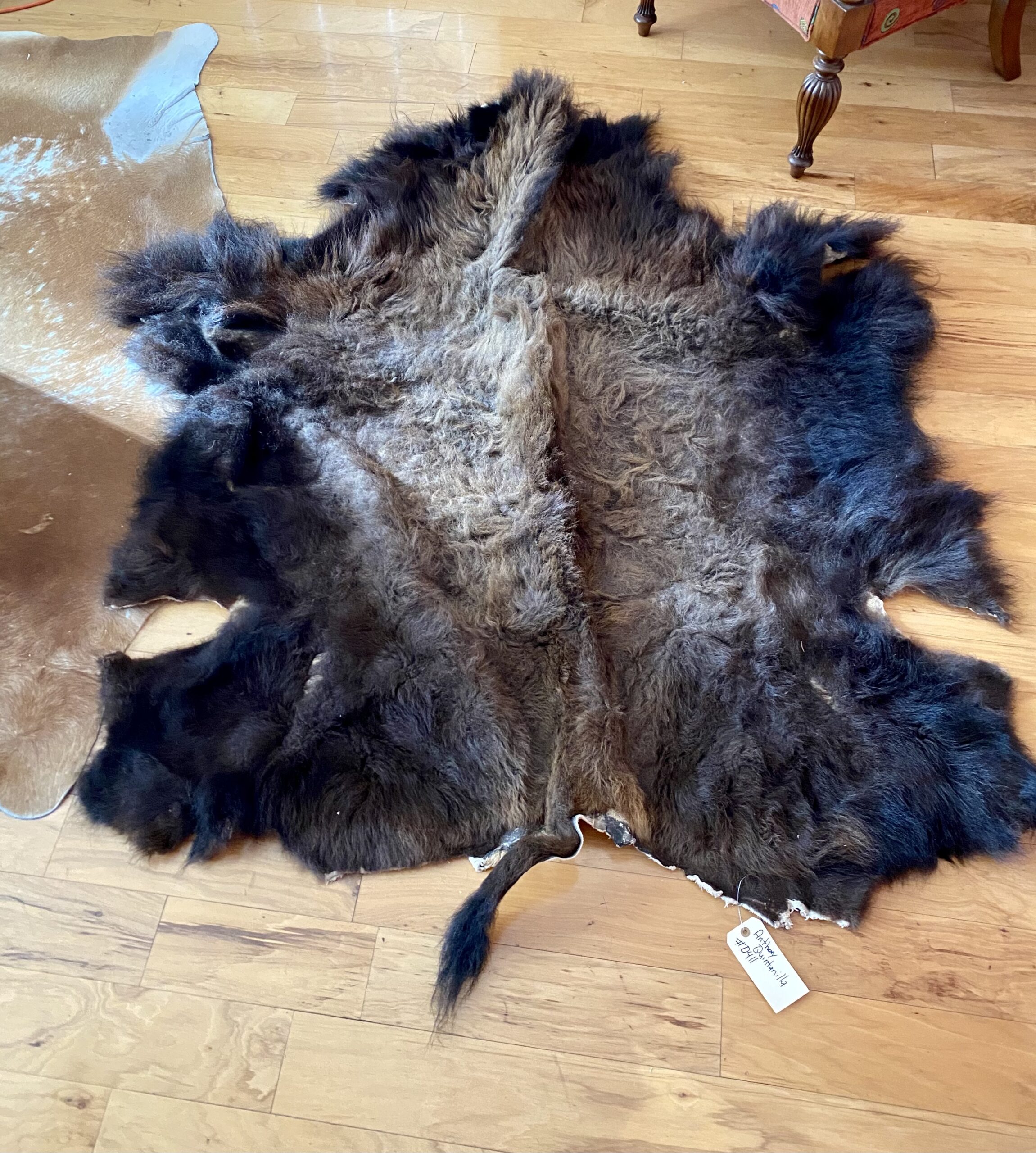 11. Gold Medal Ibex Cross (Pancho) –  Check out this wicked looking Ibex Cross with record book 29″ horns and great color. We call this outlaw  "Pancho Villa" …on sale now for $1,495. We promise you, the pic doesn't do this GIANT GOAT JUSTICE!!! This is an extremely wild goat to hunt. May have to hunt him out of stand.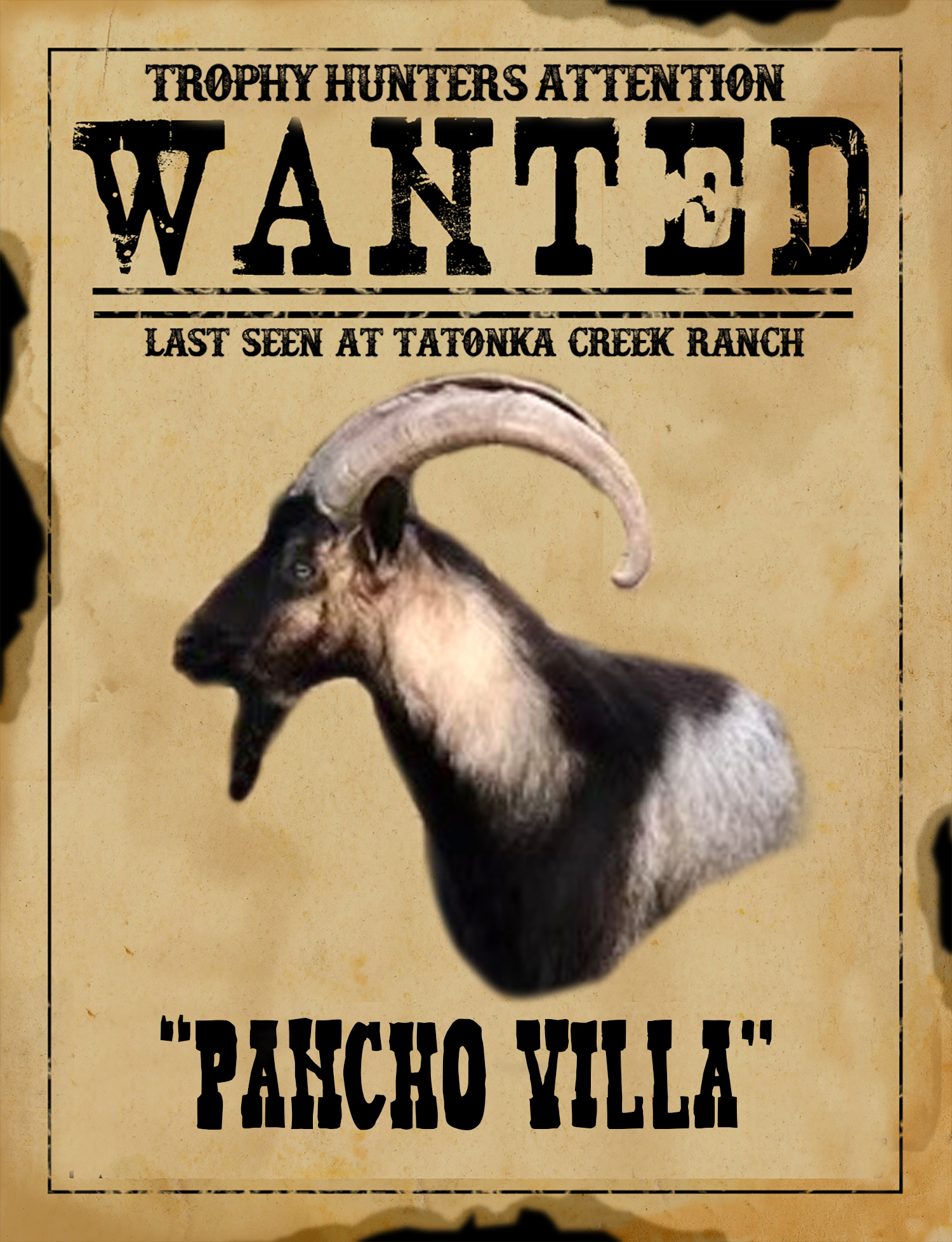 12. Dove Hunts –  It's never too early to get that dove hunt booked! September is just around the corner. All size groups up to 20 welcome! Package #1 Dove only – $225 with 2 nights lodging. Package #2 Add a dove to any other exotic hunt for only $110.