JANUARY Specials (New Specials Coming Soon)
*****We are booking up weekends fast for January thru April. It's very important that you make your reservations ASAP if you are wanting to hunt some time over the next several months.*****
LAYAWAY PLANS NOW AVAILABLE

– We are now offering "Layaway Hunts" to our customers.  Hunters can put any amount down for a future hunt and continue to make payments from time to time.  This makes it a lot easier to save up for those hunt trips.  The layaway program is not intended for specific animals we may be listing on our current specials.  For more info or questions about layaway hunts, please call/text 361.533.1068.
 $$$$$$

WINTER

 

SALE GOING ON NOW

!!!

$$$$$$
 T-Shirts – Our new line of soft vintage tees is now available.  The "Brave Chief" and "American Legend" designs are the first in the vintage series.  Available in Heather Royal Blue, Heather Cardinal and Heather Military.  Currently have L, XL, XXL.  Reg. $20 on sale for
$15

.  Order online or pick one up at your next visit to the ranch.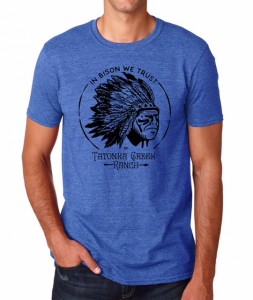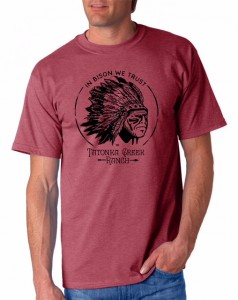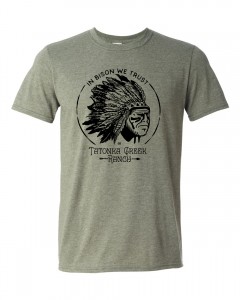 ********

SPECIAL NOTICE

: EXPERIENCED ROOFER WANTED FOR WORK ON RANCH.  WILL TRADE HUNTS FOR WORK.  CALL 361-533-1068 FOR DETAILS

*******
1. Buffalo Season is Here!!! We have meat and trophy animals available.

$1995

Meat Hunts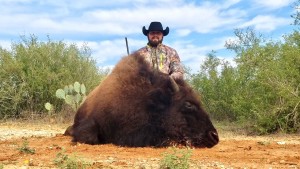 2. Whitetail Hunts – The best bow buck package available anywhere! Bucks will score up to 130 B&C.  2 days / 2 nights lodging. All for

$1,495

. Bam!! You won't find a hunt this cheap especially in South Texas!! Call us for details…serious inquiries only please. 361-533-1068.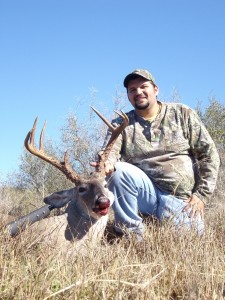 3

. 

Fallow Buck Blowout – For a very short time we will be offering all fallow buck hunts at a bargain price of 

$2550

…you won't find them cheaper!!! These are wall hangin' shooters.  Several to choose from…whites, chocolate and spotted bucks! This special ends on Jan 31.  If you've always wanted a fallow, jump on this deal NOW!! Tell your wife or husband this is what you want for your birthday!!  2 nights included.
4. Trophy Blackbuck – Here's a great looking SUPER DARK trophy Blackbuck that we need to move.  He's fighting a lot with the other males so for the herd's safety he must go. Great savings on this awesome antelope.

$2550

.  Don't forget Blackbuck is some of the best eating around so not only are you getting a trophy but your feeding your family high quality meat.
5. Trophy Four Horn Ram (Psycho) – We've got another monster 4 Horn on the hit list this month.  This is a pure blood Jacobs Ram not a cross.  This ram is so wicked looking, we call him "Psycho." He's very flashy with big tops growing straight up. If you want an unusual eye catching mount for the wall, this is the one!

$1895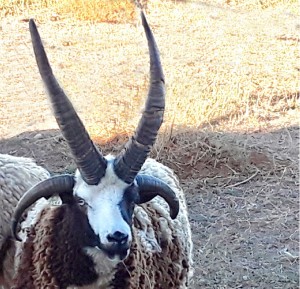 6. Nilgai Sale – Bulls

$1895

/ Cows $895. 

Hunts are super limited and can only be booked for weekdays in January.  Jump on this deal before it's too late.
7. Huge Rambo – For those of you looking to put some big horns on the wall for the least amount of money, this deal is for you!  We are offering a BIG RECORD CLASS MERINO RAM for

$895

.  This guy is a beast! 200 plus pounds and some serious bone on the head! Come take him out before it's too late.
8. Blackbuck Does (Meat Hunts) – Now taking reservations for our annual blackbuck doe harvest. This antelope meat is the some of the finest around. Great way to start stocking the freezer.  100% organic grass fed/low fat healthy meat. Price is

$575

and includes 2 nights lodging.
9. World Class Sheep –  Here's one of the finest rams you'll ever lay eyes on!  This BLACK HAWAIIAN is "THOR".   Sporting 40″ curls and will score super gold in the record books.  Available for 

$3,750. 

This is an incredible price for any sheep this caliber. This beast is the holy grail for extreme trophy hunters starting or finishing their sheep slam…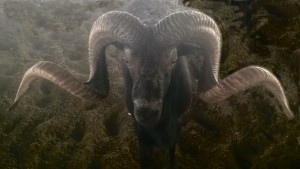 10. Painted Desert (Pinto)

 – 

SOLD SOLD!

Here's a super flashy Paint Ram we call 'PINTO".  Has some big bone on his head. Great coloring on this guy, will make an awesome mount. 

$1,095