Christmas Sale Going On Now!!!!
December Specials (New Specials Coming Soon)
(Please LIKE & SHARE our Facebook Page & Follow us on Instagram @tatonkacreekranch)
*****We are booking up dates fast for November & December. It's very important that you make your reservations ASAP if you are wanting to hunt some time over the next several months.*****
LAYAWAY PLANS NOW AVAILABLE

– We are now offering "Layaway Hunts" to our customers.  Hunters can put any amount down for a future hunt and continue to make payments from time to time.  This makes it a lot easier to save up for those hunt trips.  The layaway program is not intended for specific animals we may be listing on our current specials.  For more info or questions about layaway hunts, please call/text 361.533.1068.
 

********

SPECIAL NOTICE

: STONE MASON WANTED FOR WORK ON RANCH.  WILL TRADE HUNTS FOR WORK.  CALL 361-533-1068 FOR DETAILS

*******
New Tees are in!! This is #1 through #5 in the series of vintage tee designs.  The "BELIEVE" tee is inspired by the Legend of Bigfoot.  All you Squatchers need to get a hold of one.  The "BUCK OFF" tee is perfect for all you outspoken hunters.  On sale for $15.  We can ship you one or pick them up at the ranch on your next hunt! Available in Heather Bronze, Heather Military, Heather Cardinal and Heather Royal. BUCK OFF only available in Sport Grey.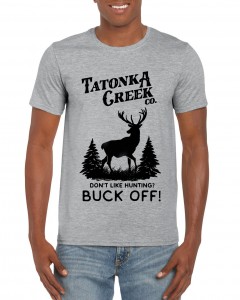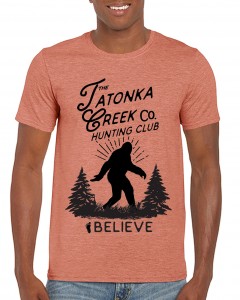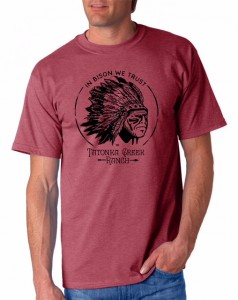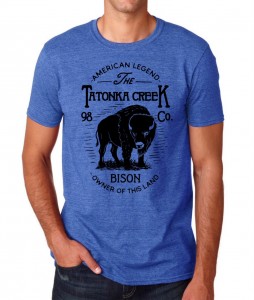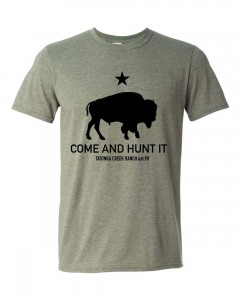 1. Bison Meat Hunts –  We've been getting a ton of calls about our meat hunts.  Hunts are gonna start in December and continue until we sell out.  Hunts are limited and they never last long. Here's your chance to hunt the most iconic animal of North America!
$2195

gets you the animal and up to 2 nights lodging. Serious inquiries text or call

361-533-1068

.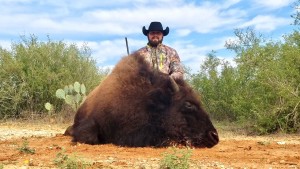 2. Aoudad – We have some super nice aoudad males new to the specials this week.  We havn't hunted them in years, so here's your chance to be one of the first. 
$2495

…Serious inquiries call or text 361-533-1068.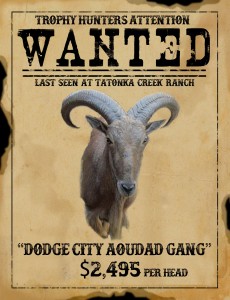 3. Blackbuck  – We have some real nice wall hangers ready to shoot.  Great meat and a trophy for the wall…can't beat that for 
$2495

.
4. Scimitar Horned Oryx – No need to go to Africa and risk your safety!   Only
$3295

cause NO ONE beats our prices!!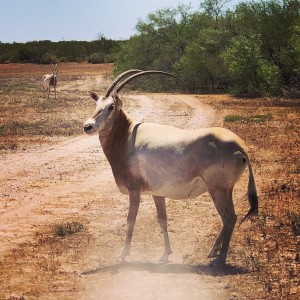 5. New Zealand Mountain Goats – Dang!… we havn't had these goats in a long time…

We have 2 Big Bad NZ Mountain Goats on this week's hit list! If you are looking for some serious "bone on the head" this is your deal! We call these 2 bad hombres "Curly Bill" and "Dirty Frank." 

$895

each. No Pics yet…
6. Fallow (Butch & Sundance) – We have a pair of nice spotted Fallow bucks running together. We call them "Butch & Sundance."  Good looking bucks for 
$2695 or grab a buddy and shoot both for $4995.

 Text or call us today 361-533-1068
7. Nilgai Bulls – Come hunt one of the most elusive and challenging game animals in the world! and did we forget to say tastiest as well!! Big Bull hunts for $1995 

with 2 nights lodging and a free meat hog. November and December 2018 only. You will not find this hunt package cheaper ANYWHERE on the planet!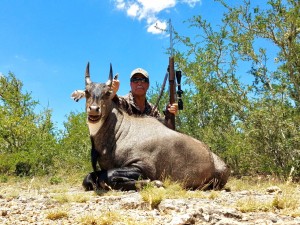 8. Whitetail – Now taking reservations for the upcoming whitetail season.  Bow and rifle hunts available.  The 2 day hunts are
$1695.

  This hunt package includes 1 buck up to 130 B&C and 2 nights lodging in THE BIGHORN.  Deposit is $250 per person. Archery season opens Sept 29. Rifle opens Nov 3.  We recommend weekdays if at all possible. Gonna be one helluva deer year!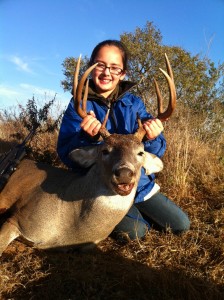 9. Big Billies – Here's Two Big Ol' Catalina Goats we have on special this month.  Great colors and big wide horns! One is black and white, we call him "Billy The Kid".  The other is brown and white, we call him "Chisum."Available for
$895
each or
$1595
for both.