JULY Specials (New Specials Coming Soon)
*****We are booking up weekends fast for JULY thru SEPTEMBER. It's very important that you make your reservations ASAP if you are wanting to hunt some time over the next several months.*****
LAYAWAY PLANS NOW AVAILABLE

– We are now offering "Layaway Hunts" to our customers.  Hunters can put any amount down for a future hunt and continue to make payments from time to time.  This makes it a lot easier to save up for those hunt trips.  The layaway program is not intended for specific animals we may be listing on our current specials.  For more info or questions about layaway hunts, please call/text 361.533.1068.
 

$$$$$$

BIGGEST SALE OF THE YEAR GOING ON NOW!!!

$$$$$$
 1. Monster TX Dall –  Here's one of the finest rams you'll ever lay eyes on! We call him "ANDRE THE GIANT".  This ram is sporting 36″curls and will score super gold in the record books.  Available for 

$2,995. 

This is an incredible price for any sheep this caliber. Just look at the mass and body size…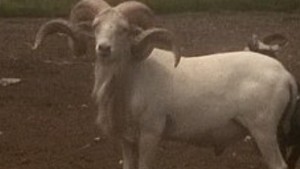 2. Fallow Buck (Gladiator) – Here's a great looking trophy White Fallow buck that is on special this month.  We call him "Gladiator"and he's got an awesome rack with lots of cool character points.  Currently still in velvet and should be rubbing out by the end of month. $2695…you won't find them cheaper!!!
3. Big Billies – We have some big old Catalina Goats available this month.  These Billies are bruisers and super wild!!!

$895

while they last.
4. Dove Hunts – We are now taking reservations for the upcoming south zone dove season.  Two Days / Two Nights for

$195

person.  You can also add dove hunt to other hunts for only

$110

.  Season: Sept 22 – Nov 8.